Music theory is a lousy name. It isn't theory at all, just basic music knowledge. In Technology Lab, students learn about music through games and puzzles. Concepts are introduced and explained, then the information is drilled until the student reaches a level of comfort with the material. This is a very similar process to playing video games, only the outcome isn't solely entertainment, but learning skills that will help the student play and enjoy music at a higher level.
Although it is not designed to ever replace a student's one on one time with the teacher. Instead, the use of technology helps provide additional individualized instruction, assessment and practice to reinforce the skills covered in lessons.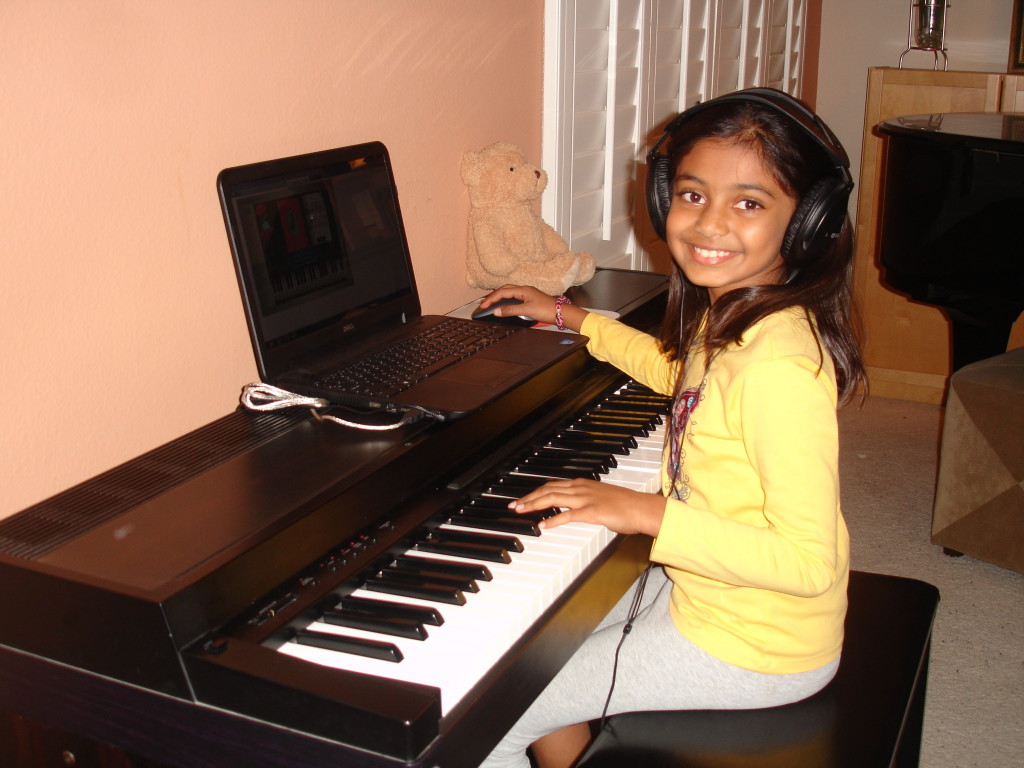 What the student does in the lab
Each student  participates in a weekly 30 minute music lab session before or after their lesson where they work independently on various activities, including:
Working on computer programs with an attached digital keyboard to practice and reinforce theory, ear training, sight reading and rhythm skills. The computer assisted learning provides immediate audio and visual feedback and adds a sense of accomplishment and fun to their lesson.
Learning about composers and their music to gain a better understanding of music history and develop music appreciation through software programs, iPad apps, CDs, and the internet.
Increasing their listening skills through software programs and iPad apps.
Exploring composition and creating their own music using a digital piano, computer and notation software.
Equipment in the lab includes a digital piano/keyboard, headphones, iPad apps, CDs, and computer software programs covering a wide range of topics, designed to fit multiple levels and learning styles.  No extra programs or equipment are required at home since all activities will be done in the studio.
I am thrilled to be able to offer Lab as part of my studio. I believe it increases your child's learning potential, deepens their musical understanding, and adds challenge and excitement to piano lessons!